Green logistics: What sustainable logistics really means and how it can work
The logistics industry undoubtedly represents a burden on the environment - that is undeniable. Packaging and transport require energy, most of which still comes from fossil sources.
As a fulfilment service provider, we are an indispensable part of the logistics chain, without which our world would grind to a halt. But still, we can and should talk about sustainability because the logistics industry in particular has many opportunities to become more sustainable. In fact, we already implement many things on a daily basis and are more than aware of our responsibility.
In this context, you can find out everything about "Green Logistics" and the concrete steps we are taking together with our shipping partners to minimise CO2 emissions!
What does Green Logistics actually mean?

How sustainability in logistics can really succeed

Taking a closer look at the term "climate-neutral shipping"
What does green logistics really mean?
Let us be clear at the outset: An industry that relies on vehicles that emit carbon dioxide cannot, in principle, be considered sustainable.

We pay special attention to avoiding greenwashing at all costs. Instead, we want to educate about what is actually behind the concept of green logistics and how best to understand green logistics.

Green logistics means tackling every single logistical step in order to reduce the industry's environmental impact as much as possible. This includes the transport of goods, the storage and picking of products and the choice of climate-neutral shipping partners. You can read more about this in this article. Especially in one of our core tasks, the packaging of products, we have always emphasised the use of recyclable materials from regional manufacturers.

There are various ways in which a logistics service provider can conserve resources and act in a much more sustainable manner.

However, it should be made clear that green logistics does not mean that a logistics company can operate completely without CO2 emissions or completely offset them through environmental projects. It is important to distinguish between the terms "sustainability" and "more sustainable"!

For us, designing sustainable processes in the warehouse is our top priority:
Our internally developed logistics management tool, the Connector, is completely geared towards efficiency.

In our 8 own fulfilment centres, we use the warehouse space in such a way that our employees have to cover the shortest possible distances. Picking is done on-the-go: the Connector automatically finds the best route through the warehouse to pick goods as efficiently as possible and avoid unnecessary distances and empty runs.

Furthermore, we rely on the use of scanners to save CO2 and paper.
Buildings are also a major factor of greenhouse gas emissions. Our newest fulfilment center in Enzersdorf an der Fischa in Austria; is one of these modern warehouses, where sustainability was a major concern already at the construction stage.

It emits fewer greenhouse gases than comparable buildings, which contributes to sustainability.
The non-profit organization of the German Sustainable Building Council (DGNB) has awarded the warehouse its Gold Standard. This DGNB certification looks at numerous aspects of a building and evaluates it according to whether resources have been conserved and the environment considerations are addressed through targeted measures.
These are, for example:
High-quality materials and future-oriented building structure planned for the long term.

Use of modern lighting such as LEDs, which last longer and consume less energy

Efficient heating and cooling systems - climatically separated zones and high-quality building insulation

Cooperation with sustainable energy suppliers

Use of solar energy systems
Holders of this certification include companies such as AUDI, REWE Group, Deutsche Bank, BASF, and many more!
How sustainable logistics can succeed - some examples:
Given that they're performed countless times daily, all the operations within a sustainable fulfilment center truly make a substantial difference. The aim is to establish eco-efficient frameworks and diminish unneeded environmental strain as much as possible.
It's the small steps that count - here are a few instances of "greener logistics":
Sending invoices electronically, which considerably reduces paper consumption.
Digital stock management and order picking in our warehouses: Every operation is digitally executed through scanners - paperwork is yesterday's news.
Where fulfilment providers can make another big contribution to sustainability in logistics is the shipping boxes and packages, thousands and thousands of which we send out every day.
We try to go as plastic-free as possible and only use paper-based filling material for packaging, which is completely biodegradable; plastics are taboo here. In addition, we work with local manufacturers for our cardboard boxes, which are produced regionally and are only a short distance from our warehouses. Nothing has to be shipped from far away, which helps to improve the CO2 balance.

What climate-neutral shipping and climate neutrality really mean
Take a look around - everything you see didn't just get here. Whether it's the food in your fridge, your everyday essentials or the latest toy you ordered online. These goods were all made somewhere and had to find their way to you. And who brought it? That's right, mostly vehicles that still rely on old fossil fuels - a fact we can't easily change. In this big transport puzzle, shipping services literally play a supporting role.
Every shipping service provider we partner with has a plan to reduce CO2 emissions and invests a lot of resources in projects that save our planet. With this, they try to calculate how much CO2 we could theoretically offset, say, by planting trees all over the globe. This leads us to the common term "climate neutrality". Certainly a smart and important step towards a greener future.
But, let's be perfectly honest: It doesn't mean that it actually works that way or that the carbon footprint is fully compensated.
A lot of studies show us that these projects are of course good for the climate, but they are often presented as more environmentally friendly than they really are. Basically, the only truly sustainable logistics would be the one that emits no CO2 from the start - and that is still wishful thinking at the moment and for the foreseeable future.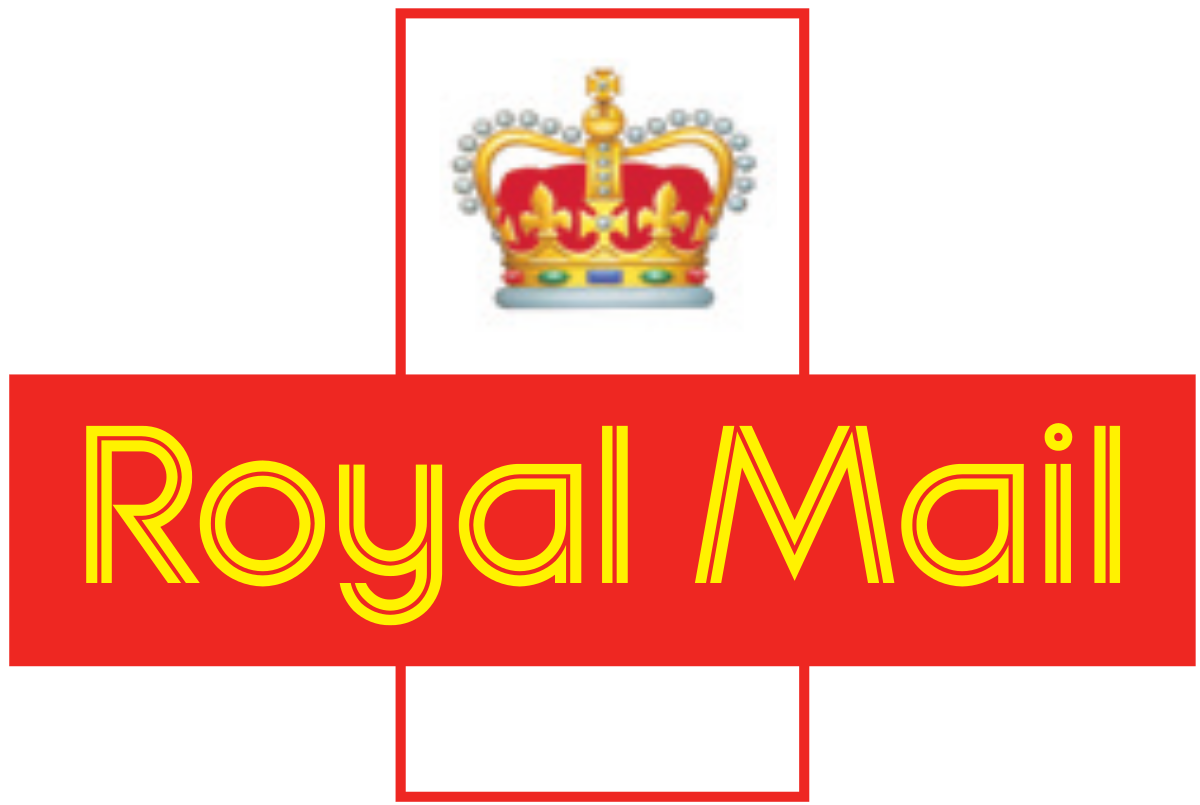 The big goal of every shipping service provider we work with is to one day deliver completely carbon neutral.
What does that mean? They take the time to measure the environmental footprint of each parcel and then invest accordingly in projects that focus on promoting renewable energy or reforestation to minimise environmental damage. These are no small undertakings - they are ambitious ventures to at least balance the planet. And the best part is that most of our shipping partners have been doing this for some time and don't charge their customers a cent extra.

We are in partnership with the British Royal Mail, which pursues the following steps for climate protection:
Fleet Electrification: Royal Mail has been working on transforming their fleet to electric vehicles, particularly for shorter routes. They have already introduced electric vehicles in some parts of London and other UK cities.
Carbon Management: Royal Mail has a program aimed at reducing its carbon footprint, with an established Carbon Management Team. They aim to achieve a 20% reduction in CO2 per item delivered by 2025, based on 2004/5 levels.
Renewable Energy: Royal Mail has been investing in renewable energy projects. They have solar panels installed in some of their largest mail centres, generating a portion of their own electricity needs.
Recycling and Waste Management: Royal Mail has been taking measures to increase recycling rates and reduce waste, including a zero waste to landfill goal.

In Germany, we send most of our parcels with DHL. With its GoGreen program, DHL offsets the necessary greenhouse gasses by investing in various climate protection projects. In this way, Deutsche Post & DHL takes direct responsibility for the environmental pollution that has occurred. By 2050, our shipping partner aims to reduce all logistics-related emissions to zero through comprehensive sustainability programs.

In Austria, we send many parcels with the postal service. When it comes to environmental protection, Austrian Post focuses not only on reducing its own emissions - i.e. on CO2-neutral delivery - but also on the entire value-added chain, including:
Optimization of offices and logistics centers
Delivery vehicles used
Freight forwarders and other transport services
As a result, Austrian Post operates in a CO2-neutral manner throughout Austria and offsets the greenhouse gasses generated by investing in approved climate protection projects.
GLS, DPD and many other carriers also make their contribution in terms of green logistics by seeking to offset the resulting CO2 footprint by financing environmentally-related projects. In this way, they also work toward climate-neutral shipping.


We are all in the same boat, living on a planet with finite resources that we need to preserve. It doesn't start and end with sustainable logistics or climate neutrality - no one can run away from responsibility. Everyone can do something and every contribution has a positive impact on the environment.

Sources
Page: CO2 neutrality in Austria
URL: https://www.post.at/

Page: DGNB certification: For demonstrably better buildings and quarters
URL: https://www.dgnb-system.de/de/

Page: German Sustainable Building Council
URL: https://de.wikipedia.org/

Data and Sources from the UK: Royal Mail Website

Pictures:
pexels
pixabay
Logsta / Quivo © 2023